Record World Cartoons
1978 - 1982
The King passed away in 1977. That same year, a new Elvis showed up in town.
Pink Floyd's double album, "The Wall" was released in late 1979, and it became an immediate success throughout the world...even in some surprising places.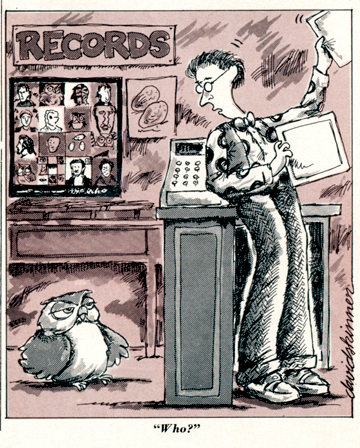 ...an owl goes into a record store...
In 1979, both Kansas and Toto were riding high in the charts, but Dorothy was the odd person out...
Seeger, Seger...what's the difference? Old folkies gracefully turned into old rockers.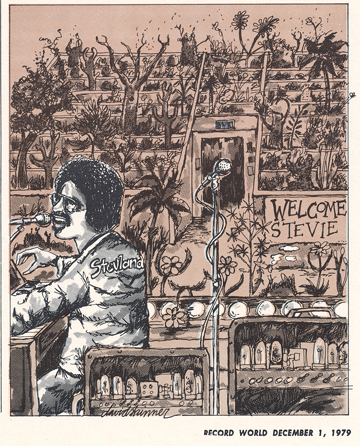 In October 1979, Stevie Wonder released his album "Journey Through the Secret Life of Plants," and his fans loved it.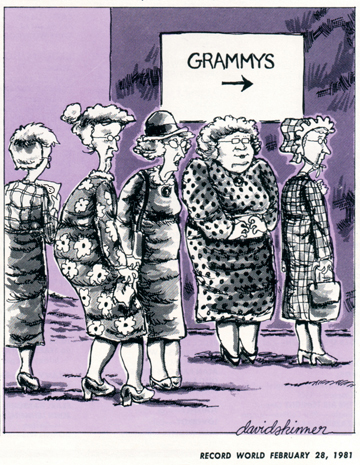 The 1981 Grammys...nobody really knew exactly who was going to show up.
...a caveman goes into a record store...
In 1981, the TV show "Fantasy Island" featured Mr. Roarke's short, energetic sidekick, Tattoo exclaim, "Boss! The plane! The plane!" Also that year, the Rolling Stones released their long-awaited album, "Tattoo You."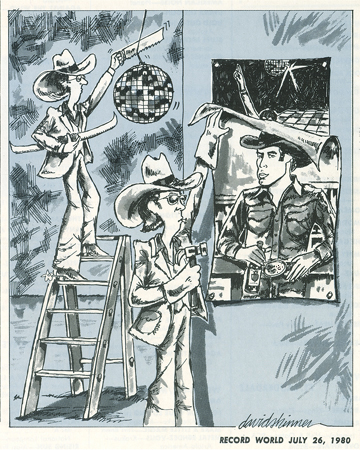 The soundtrack for John Travolta's 1977 "Saturday Night Fever"was incredibly successful, and it helped launch the disco craze. There were many who believed that the soundtrack for Travolta's "Urban Cowboy" in 1980 would create the same kind of success for country music (and cowboy hats).
In late 1979, Fleetwood Mac released "Tusk," its 12th album. So...an elephant (which never forgets) goes into a phone booth...
Boz Skaggs scores big with "Look What You've Done to Me" off the soundtrack for "Urban Cowboy." So...a sheep goes into a record store...
Bob Dylan's release, "Slow Train Coming" surprised his fans with its gospel overtones.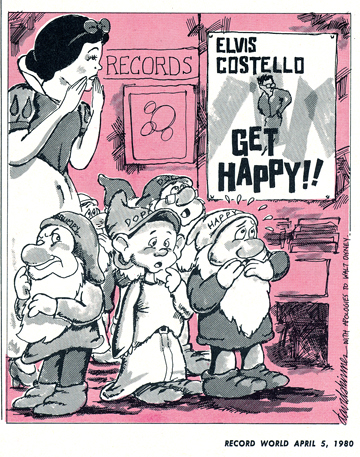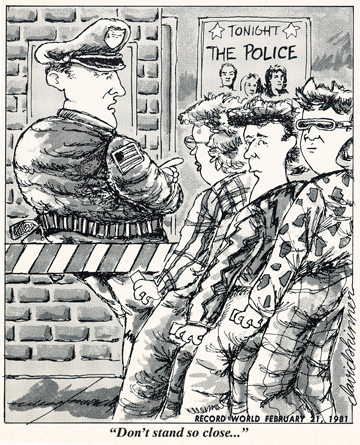 In 1980, Elvis Costello released his fourth album, "Get Happy," much to the horror of one beloved dwarf.
In 1979, The Police traveled across America in a Ford Econoline van playing small clubs. Only a few years later, they were playing to packed arenas.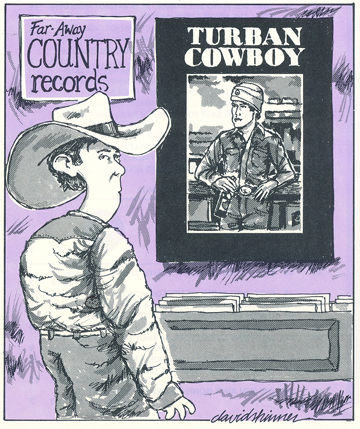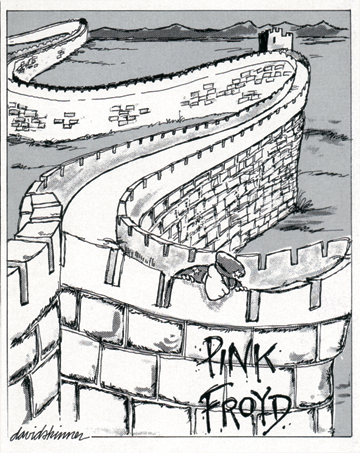 In 1979, Pope John Paul II released an album on, appropriately enough, Infinity Records.
In 1979, in the middle of the Cold War, Elton John became the first Western rock star to perform in the Soviet Union, much to the delight of some in the audience and confusion to others.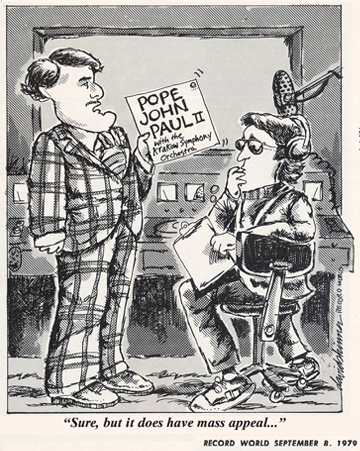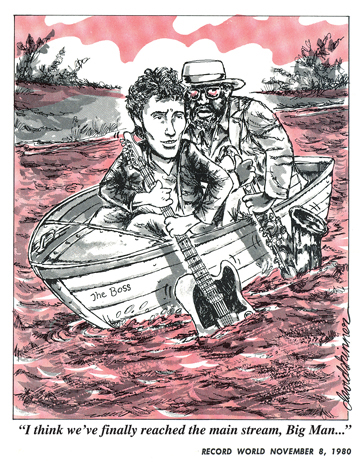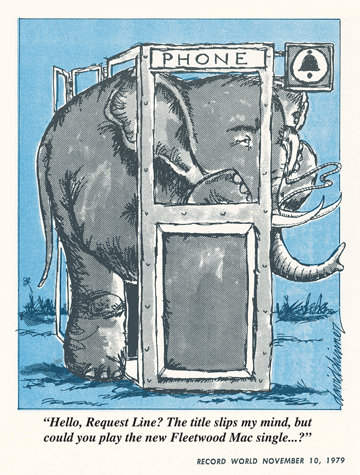 After years of struggling to make it into radio's mainstream, Bruce Springsteen's "The River" finally puts him in the middle of it.
In early 1982, the UK New Wave band, Bow Wow Wow, signed to RCA Records, scored a hit with their cover of "I Want Candy" (a track that is still used today in various television ads). So...RCA's mascot, Nipper the Dog, goes into a record store...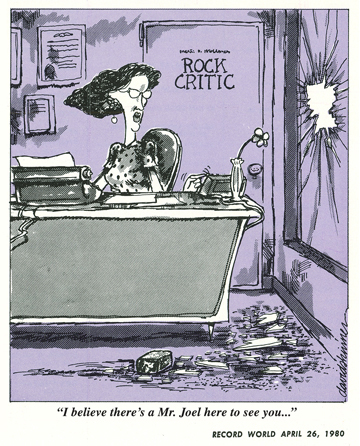 Billy Joel's 1980 album, "Glass Houses" featured him on the cover, brick in hand, about to hurl it toward a glass house (the house was actually his own Long Island home). The album was loved by his fans and radio audience, but panned by the critics.
The music and performances of Waylon Jennings and Willie Nelson attracted a wide, and diverse, fanbase.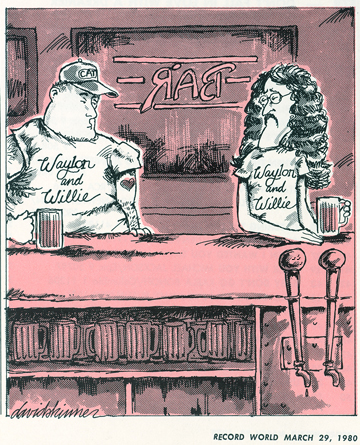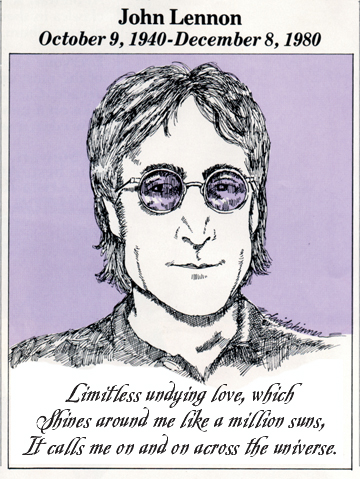 This drawing appeared in the issue of Record World following Lennon's death in December of 1980. The original was given to Yoko Ono.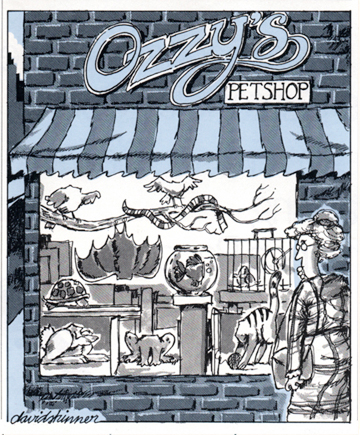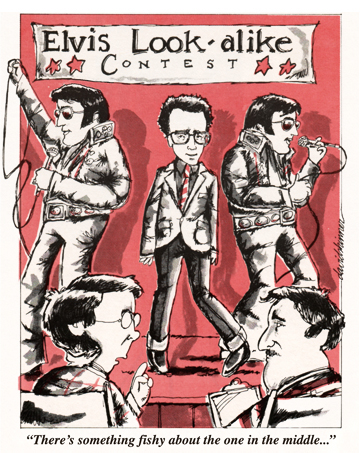 In January 1982, Ozzy Osbourne bit the head off a bat during one of his shows and had to be treated for rabies.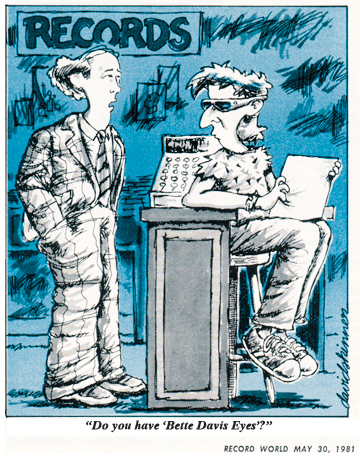 When Kim Carnes's single, "Bette Davis Eyes" became the biggest hit of 1981, it must have created some embarrassing moments in record stores.
Madison Square Garden hosted its share of major events, including the New York Knicks and Stevie Nicks...just not at the same time.